Welcome To Main Solutions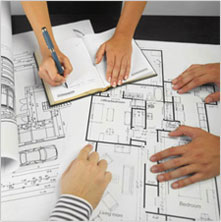 A One-Stop Project Solutions Provider -
MainSolutions is a solution provider in Conceptualization, Documentation and Implementation of Commercial, Industrial, Institutional and Residential spaces. We provide Design, Pre-and-Post Construction Management to property owner/tenant/management and are often outsourced by Construction Practitioner as their partner in project undertakings.
We are engaged in projects where our services are valued in providing part or all of the aspects of creating spaces tailored to the need of its user.
We aim to understand our clients needs and through it, adopt a practical and engineered approach in design development that includes foreseeing all possible problem areas. Our consultants and specialists will then be oriented to provide practical design solutions that are of value to the clients without compromising technical as well as engineering standard.
and thus the name MainSolution