About Us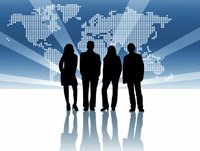 MainSolutions was established as a One-Stop-Service-Provider in Construction and Fitting-Out projects. Our core operation aims to provide and add value to project feasibility study, documentation and implementation. Our organization is structured to cater to the need of the following groups that make up our clientele.
We serve Construction Practitioners with the necessary hardware and software to fulfill their contractual obligation. These are clients that choose to outsource the affiliated task of design, documentation and by-law compliance from us. These clients are the core members of our network and they are with whom we sometime seek advises on trade practices and references. This is in tune with our philosophy that we are in partnership with our clients for their project undertaking.
We serve 'End-User' client in their housing, upgrading or relocation needs. These are clients that we value dearly as they provide testimony on our high standard of works and dedication, as well as feedback that are constant reminder for us to improve and keep abreast with technological development.
Our recent endeavour has given us opportunities to work with Property Management and Managing Agents; we welcome these new challenges in providing outsourced solutions in property management of document and archiving. We serve to function as consultants to these Property Managers on Statutory and Technical requirement arising from works to be carried out in Tenant and Common Properties.
Project Management software are valuable tools in modern day construction need. We are in constant collaboration with IT service providers to explore and develop new software approaches in project planning, documentation, execution and monitoring. We see this as an inevitable change and will soon become standard inventory to all construction and fitting-out related trades even at its lower echelon, i.e. the renovators. MainSolutions accepts the relationship of trust and confidence established between us and our Clients. We covenants with the owner to furnish our best skill and judgment and to cooperate with the specialists / consultants in furthering the interests of the Client. We agree to furnish efficient business administration and superintendence and to use our utmost effort and dedication to complete projects in the best and soundest way and in the most expeditious and economical manner consistent with the interest of the Client.